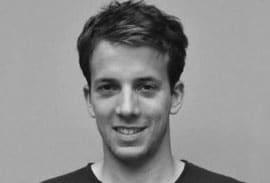 Grégoire DUBOURQ
Responsable du département BIM & Digital chez Etchart Construction / Head of BIM & Digital department at Etchart Construction
Résumé/Resume
Architecte diplômé de l'Ecole Nationale Supérieure d'Architecture Paris Val de Seine, Grégoire DUBOURQ s'intéresse depuis ses débuts à la modélisation 3D et au potentiel de la maquette numérique. Cet intérêt l'amené à suivre le Mastère Spécialisée BIM : Conception intégrée et cycle de vie du bâtiment et des infrastructures à l'Ecole des Ponts et Chaussée et à l'Ecole Supérieure des Travaux Publics.
Après un passage au sein de différentes agences architectures en tant que référent BIM ou BIM coordinateur, il rejoint Etchart Construction afin de mener la transition de l'entreprise vers le BIM et les nouvelles technologies.
Architect, Graduate from the school of Architecture Paris Val de Seine, Gregoire DUBOURQ has been interested since his beginnings to 3D modeling and the potential of the digital model. This interest led him to follow the BIM Advanced Master: Integrated design and life cycle of the building and infrastructure at the Ecole des Ponts et Chaussee and the Ecole Superieure des Travaux Publics.
After working in different architecture agencies as BIM coordinator or BIM coordinator, he joined Etchart Construction to lead the transition of the company towards BIM and new technologies.
Etchart Construction est une entreprise familiale née en 1973 au pays basque. Elle réalise aujourd'hui des bâtiments sur l'ensemble du territoire national avec une expertise reconnue dans les secteurs de la Santé, Industrie, Habitat, Génie Civil Environnemental, Travaux Maritime et Réhabilitation.
Etchart Construction is a family compagny born in 1973 in the french Basque Country. It now builds everywhere in France with recognized expertise in the sectors of Health, Industry, Housing, Environmental Civil Engineering, Maritime Works and Rehabilitation.