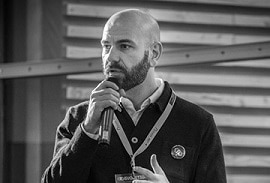 Jean-Baptiste LAISNEY
Directeur Développement Hôtellerie et Commerce chez GA Smart Building / Director of Hotel and Commercial Development at GA Smart Building
Résumé/Resume
Diplômé de l'ESC Tours-Poitiers, Jean-Baptiste LAISNEY a démarré chez EIFFAGE Construction en tant que Responsable du Contrôle de Gestion Immobilier. Il a ensuite intégré EIFFAGE Immobilier dans le secteur de l'Urbanisme, avant de rejoindre la Direction du Développement d'EIFFAGE Immobilier IDF.
En 2015, il devient Directeur Développement Hôtellerie et Commerces chez GA Smart Building. Il a pour mission de développer l'activité hôtelière et commerciale. Un marché nouveau pour le Groupe GA.
A graduate of ESC Tours-Poitiers, Jean-Baptiste LAISNEY started at EIFFAGE Construction as Head of Property Management Control. He then joined EIFFAGE Immobilier in the Urban Planning sector, before joining the Development Department of EIFFAGE Immobilier IDF.
In 2015, he became Director of Hotel and Retail Development at GA Smart Building. His mission is to develop the hotel and retail business. A new market for the GA Group.
Interventions/All sessions